The dowel sizes we can turn on our two machines are as follows:
Machine 1
Diameters can be turned ranging from the smallest diameter of 20mm up to the largest diameter of 65mm of any length up 5 meters.
Machine 2
Diameters can be turned ranging from 66mm – 95mm  of any length from 100mm up to 3.5 metre in length.
Examples of the uses of larger dowels include curtain, banner rails & flag poles. Medium diameter dowels are often used in the making & restoration of furniture. Smaller dowels are ideal for wedding ribbon wands, dowel joints, cake dowels, woodwork projects & arrow dowelling.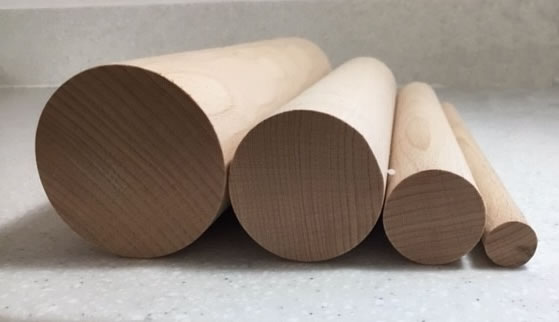 Dowel Gallery
(Please click images to enlarge)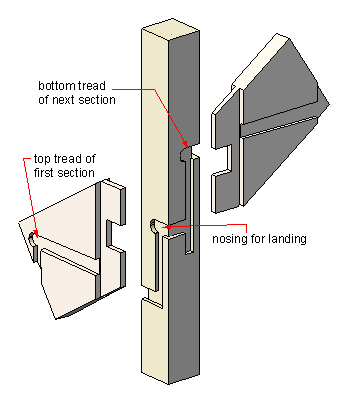 In the illustration on the left you can see a newel post that is acting as the support for two flights of stairs. This staircase has a landing and as you can see the newel post has been prepared for the lower flight of stairs which is going to be set into the back of the newel post as you look at it.
The rising set of stairs, its bannisters and rail, will be set into the right side of the newel post. This will enable the user to move up from the landing to the next floor.
The newel post has also been notched ready for the landing to be joined to it. Our standard newels are 1400mm long, 160mm square top, 565mm turned section with 700mm bottom square. Custom newel posts can be any size or shape you require.
Please Get in Touch
You can call us on 01424 752 000,
or fill in our contact form.